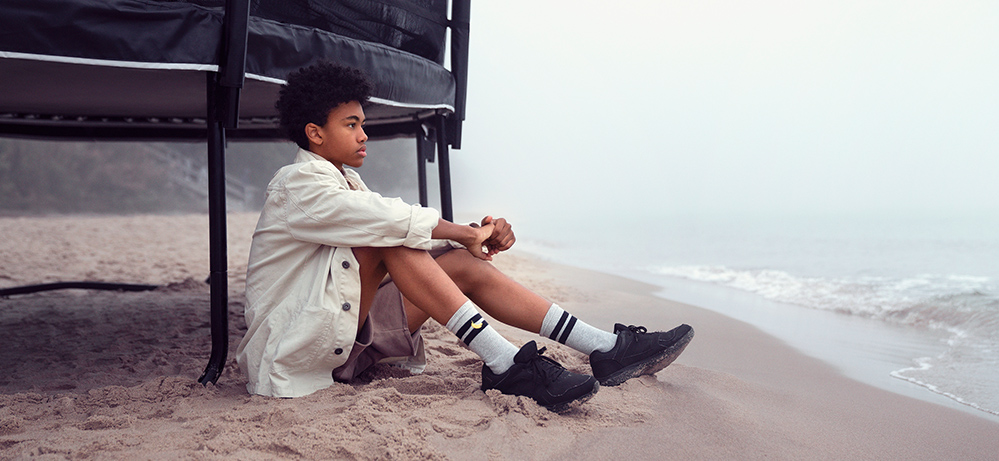 Our steps towards less impact.
Durable, high quality trampolines have always been in our DNA. Now we are taking the next step towards less impact on the resources of our planet.

At North Trampoline we constantly challenge our perspectives to increase our awareness and knowledge of environmental sustainability and how to, moving forward as a company, increase our responsibility and minimise our impact on planet earth.

The journey has just started and there still is a lot to be done, yet we are proud of how far we have come.
Launched initiatives:
 
Most of our products are now made from 100% recyclable materials
Introducing recycled EPE foam
A minimum of plastic is used in our packaging for our products
Introducing recycled paper in packaging
Participation in sustainability projects such as:
Re-use Re-Invent Re-market

 

together with the University of Gävle, Sweden
CIRCit – Scandinavian Sustainability Project 
We offer environmentally friendly delivery options
TOGETHER FOR THE FUTURE

As a user and consumer of a North Trampoline you can also make a difference by taking care of the resources of this planet. Therefore, we would like to propose a few things you can do to contribute to a more sustainable and circular economy.
Prolong the life of your trampoline by following these recommendations:

> Take good care of your Trampoline
Prolong the life of your trampoline by giving it some extra love and attention. A few simple actions will give your trampoline an even longer life. During winter months remove the polymeric materials and preferably also metallic parts and store them inside. Clean surfaces with a mild detergent or just plain water. If you do not use the trampoline for a long period of time cover the jump mat with a Weather Cover for dirt and UV protection. Use an anchor set to prevent damages caused by wind. Follow the usage instructions that comes with the trampoline and do not misuse the product.
> Spare parts for a longer life
At North Trampoline we have a long warranty commitment for our products, but of course, some parts can be worn out or break due to age. North Trampoline carry spare parts to all trampolines which is a good way to prolong the life of the product. The spare parts can be bought at the local dealers of North Trampoline, or at www.northtrampoline.com. Please contact our customer support that will guide you to find the right spare part for your product.

> Let someone else fall in love with North Trampoline - resell your trampoline
Since your North Trampoline is a quality trampoline there is quite a large second-hand market out there and you have the opportunity to sell it to someone else when you or your children are no longer using it. So instead of throwing this quality trampoline away, or just let it slowly age in your garden, you can sell it. This is a great advantage when you buy a quality product from North Trampoline.